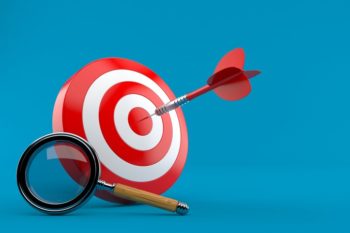 Where to Go, and Why? How to Prioritize Your Opportunities
Business executives and managers face the same daunting questions every day: Where should I focus my business? Which customers are better than others? Which projects should I invest in to drive profitable growth? The answers to these questions form the bedrock of your business' long-term success and future.
Before you can tackle the big picture, you first need to determine which actions should and should not be taken. Successful businesses know where to focus their efforts while being conscious of the fact that focusing on one opportunity usually means ignoring another.
Strategic prioritization helps businesses identify the most promising markets to allocate resources, time, and effort. It helps the entire business spend more time and effort on the right things. Plus, it gives clarity and purpose to operational teams.
Prioritization involves determining which markets offer the highest opportunity with the greatest ability to serve. The prioritization of certain markets is a two-step process:
Assess the size of opportunity: Determine the overall opportunity by measuring the market-size and the incremental available market.
Conduct feasibility analysis: Evaluate the risks (regulatory, political, and macroeconomic), costs (monetary and human capital), and efforts (difficulty of doing business) associated with benefit of winning in a given market.
An example of this process is when a Fortune 500 healthcare equipment provider came to Blue Canyon after experiencing stagnant sales over the past three years. The stagnation occurred in its government division, which consisted of state and local governments, as well as five verticals within those markets. Top executives needed to not only understand the current market landscape and future outlook, but also prioritize which markets and geographies would be the most viable to drive profitable growth moving forward.
We categorized different markets along these dimensions to create a blueprint to maneuver within a myriad of markets and maximize ROI. We explained to our client that markets can be grouped within four distinct categories—each with varying levels of opportunity and feasibility:
Priority: These markets offer the highest level of opportunity with low-to-moderate levels of risk, effort, and cost. Upon expanding or reorganizing a go-to-market strategy, businesses should first target these markets because they offer the highest levels of value and positive ROI.
Preserve: These markets have been significantly penetrated by the business and there is limited growth opportunity. There are low levels of risk, costs, and effort due to the business' established presence. Due to that fact, your focus should be to protect your market share.
Prospect: These markets offer similar levels of opportunity to Priority markets, but come with higher levels of costs, risks, and efforts. This is due to poor historical performance, limited infrastructure, or a host of other factors. You should target these markets once you have successfully penetrated Priority markets, which will provide a strong understanding of what it takes to be successful.
Pass On: These markets offer low levels of opportunity and high levels of cost, risk, and effort. Due to the low ROI prospects in these markets (either due to a strong, established competitor or a meager overall market size), you should deprioritize them and shift your focus to higher priority markets.
Of course, a business' market prioritization is not absolute, and it must be prepared to shift its strategy if dynamics change. For example, after assessing nearly 200 use cases with our Fortune 500 client, we found that while the client was the only player to serve all five verticals across all state and local territories, targeting the entirety of the marketplace would not yield growth. States with small market sizes or poor financial outlooks offered little opportunity for our client to grow its business.
Using our market prioritization approach, we were able to identify which states and localities would provide the greatest opportunity (size, scale) with the highest levels of feasibility. This model showed that in each vertical, a different set of states, localities, and markets fit within the confines of the four quadrants shown below.
This framework offered a comprehensive understanding of a fragmented marketplace with varying customer needs and opportunity. By targeting the Priority markets our client realized nearly 15% in incremental revenue over the next three years. Moving forward, as our client adapts and applies successful strategies used in the Priority markets to the Prospect markets, it will benefit from organizational efficiencies and become an even stronger leader in its fragmented market.